Another edition of Wedding Wednesday!
We got a few things wedding related accomplished while Seth was home on R&R.
We went cake tasting. We're going with a local lady who actually lives just down the street from me and she works out of her home. She came highly recommended from some of my coworkers (and my dad's boss, whose daughter is getting married the same day as us, is going with the same lady!) It'll be octagon, or hexagon...I can't remember, but it has sides, I do know that much! It's not a circle, oval, rectangle or square. It will have ribbon on it and a series of three little dots. It's three tiered and each tier will be a different flavor: red velvet with a cream cheese filling, chocolate with red raspberry filling and french vanilla with Bavarian cream filling. We tasted her vanilla cake with French vanilla filling and it was heavenly!! (Before we walked into her house, I asked him, "do we eat the entire piece of cake?" thinking we'd have a few different flavors and plus, I've seen plenty of wedding shows and they only have a bite or two typically. He said he didn't know, but he didn't care, he was eating the whole piece. haha And to be honest and fair, we both finished off the piece of cake. Etiquette? What's that?)


(Sorry for the very poor quality...this is a picture of a picture of a picture. The baker lady had a picture of it, and Seth took a picture on his phone so I wouldn't forget it, and then I took a picture of the picture on his phone. The black will be replaced with green ribbon, and there will be green dots on it and we'll have fresh fuchsia flowers on it!!!! Plus, it will only be 3 tiers and it will be hexagon or octagon..whichever it is!)

We picked out his wedding band....I assume he probably won't be home in enough time for us to order it before the wedding, so we have it now :)
Last Sunday, my sister and I went to Barnes and Noble and looked at wedding bouquet books. She's a flower connoisseur and knows what is in season when, if they're a good cut flower or not, what they look good with and what they don't look good with and she even knows like, all of the Latin names of plants. I'm not kidding. We spent a few hours at B&N, I found a HUGE pink and white polka dotted wedding planning guide/book, and we were brainstorming ideas. My bouquet will be dark pink peonies, some flower that has white little buds and then bright green leaves. The guys will most likely have white orchid boutonnieres. And for the table center pieces, I'm thinking dahlia's! There are so many different varieties of them and they come in lots of different colors. They even have a variety that is called a dinner plate dahlia that is as big as an adult (human) head!! They're gorgeous flowers and Seth likes them too. How can you not like these pretty little (or big) things?!
It was really fun and felt good (and real!) to actually do wedding stuff with him in person, instead of sending lots of emails back and forth. I do miss that part of wedding planning, honestly. I wish we could do lots more of these kinds of things, together in person, but I guess we'll save that for our 5 year vow renewal.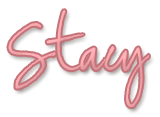 P.S. I promise a post about R&R is coming soon!